Tri Mountain breaks record with Vital Jackets + Free Sample
Lots of features for such a great price + FREE SAMPLE w/your shipper #.
Other FREE stuff: Logo set up + 3 day shipping on orders!
Easy forward flyer below, just delete copy and send!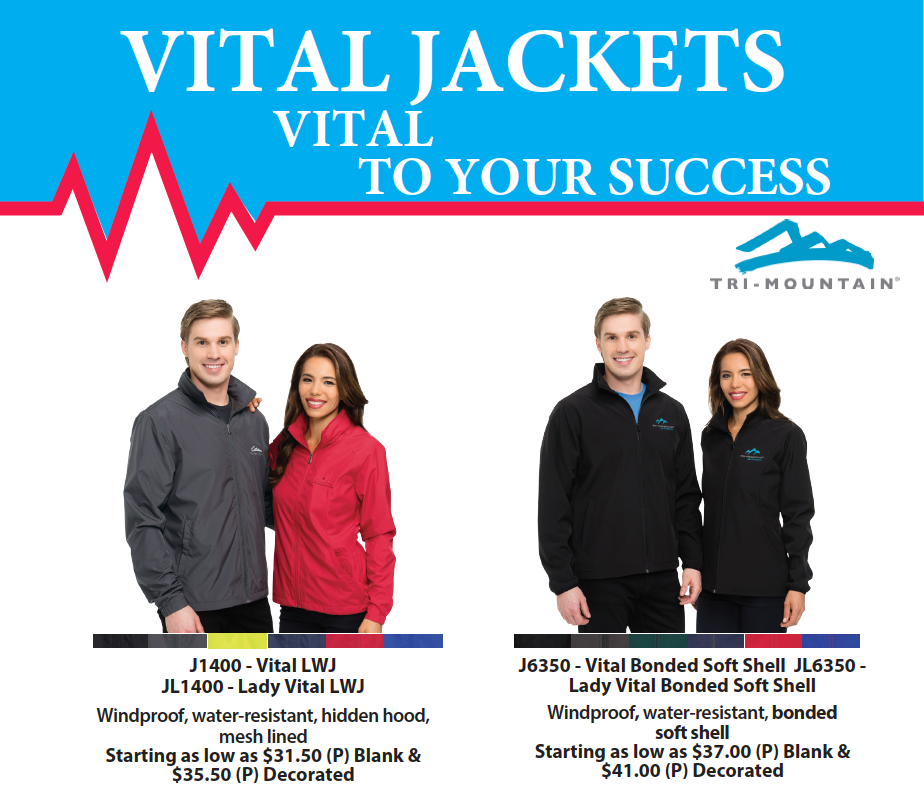 Subject to change without notice. Contact Team WalterB for details and offers. Free set up applies to left chest embroidery up to 6,500 stitches on orders of 24+ units. Samples must be ordered from Team WalterB – all@teamwalterb.com, and subject to terms / conditions, and may change without notice. Free shipping applies to orders of $400+(P). Orders over 300lbs ship LTL truck 3-5 day transit.